Frog Fudgies with Cool Mint Fudge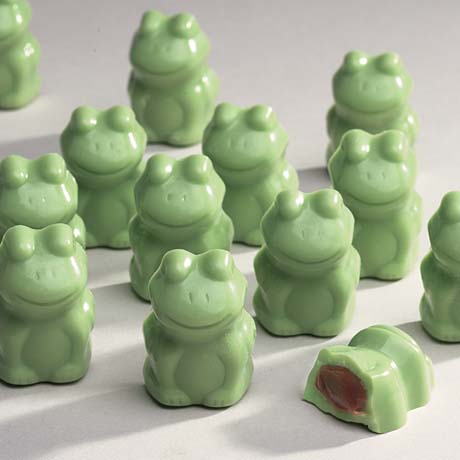 Whimsically sculpted frogs are filled with cool mint fudge. 6 ounce box.

Please Note:

Shipping may be delayed when temperatures are above 80 degrees F.

THIS ITEM IS NOT AVAILABLE IN HAWAII, GUAM, PUERTO RICO, OR THE VIRGIN ISLANDS. Orders placed to these locations may be refunded.